MDI – Mini dental implants for dentures
Even the best denture adhesives cannot compare to the denture stability achieved with mini dental implants (MDI). Mini dental implants are designed to help denture wearers laugh, talk and live with comfort and confidence.
Mini dental implants were developed to provide greater denture stability for those who:
Can't withstand the rigours of full-sized dental implant surgery
Don't have enough bone to allow for full-sized implants to be placed
Are seeking a more affordable dental implant option
Prefer a minimally invasive option.
What are mini dental implants?
The MDI denture stabilisation system consists of:
A metal housing that is incorporated into the base of your denture.
A rubber O-ring, housed in the metal housings, to provide the seal that locks the pieces into place.
Mini titanium alloy dental implants, rooted into the jawbone, that act as an anchor to stabilise a lower denture.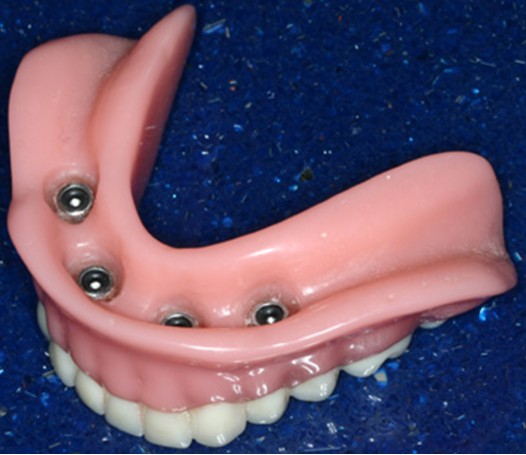 MDI procedure
The MDI process takes place in our surgery, with local anesthesia. Typically, the procedure takes only one appointment and can be completed within 2 hours.
We use a precise and controlled technique to insert the small diameter implants (around 2 millimetres wide) into your jawbone.
With heads that are shaped like a ball, the implants protrude from the gum tissue where they will provide a secure anchor for your dentures.
Metal housings that carry a rubber O-ring will be inserted into the bottom of your dentures.
When your dentist seats the dentures on the mini dental implants, the O-ring snaps over the ball like a socket and locks the dentures firmly into place as they gently rest on the gum tissue.
MDI dentures using the O-ring system are a cheap alternative to traditional implant systems, allowing ease and comfort for functions such as eating, talking and laughing.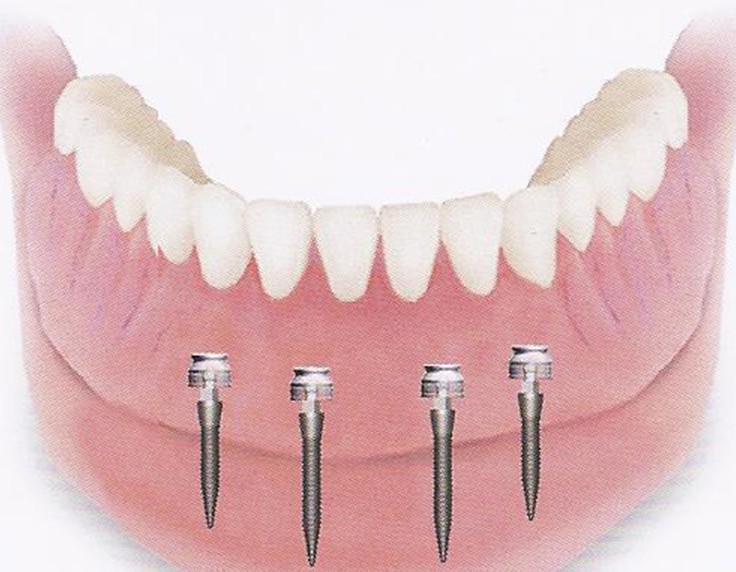 Mini Dental Implants Case Study
Before & After: Mini Dental Implants
This Aberfeldie patient visited us to restore his smile, because of ongoing damage to his teeth.
He wanted to find out more about mini dental implants, which are a more affordable alternative to traditional implants.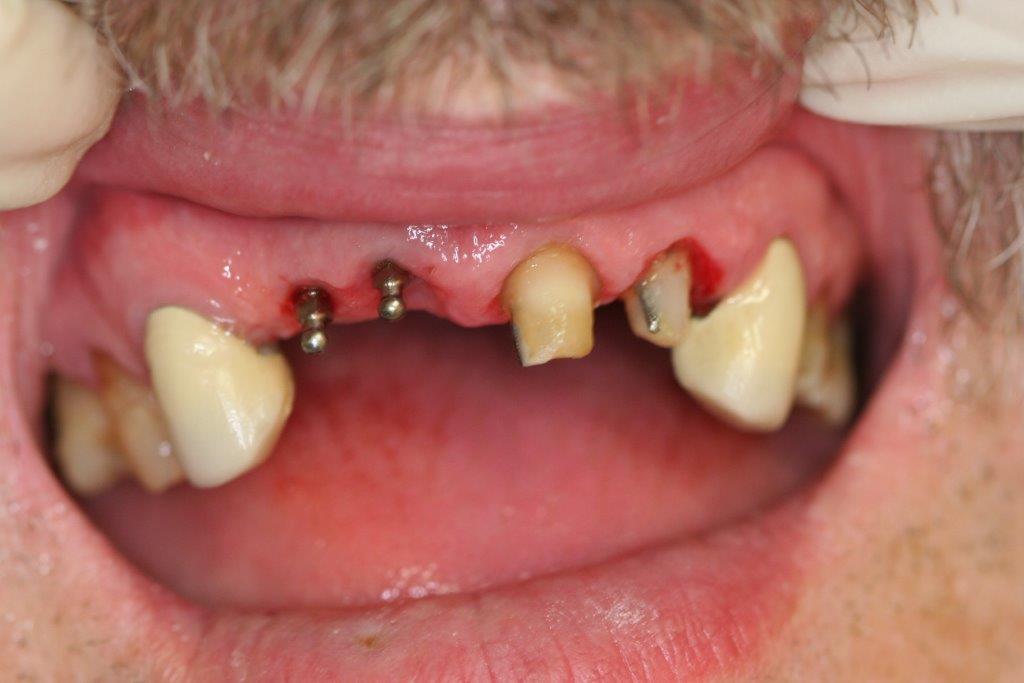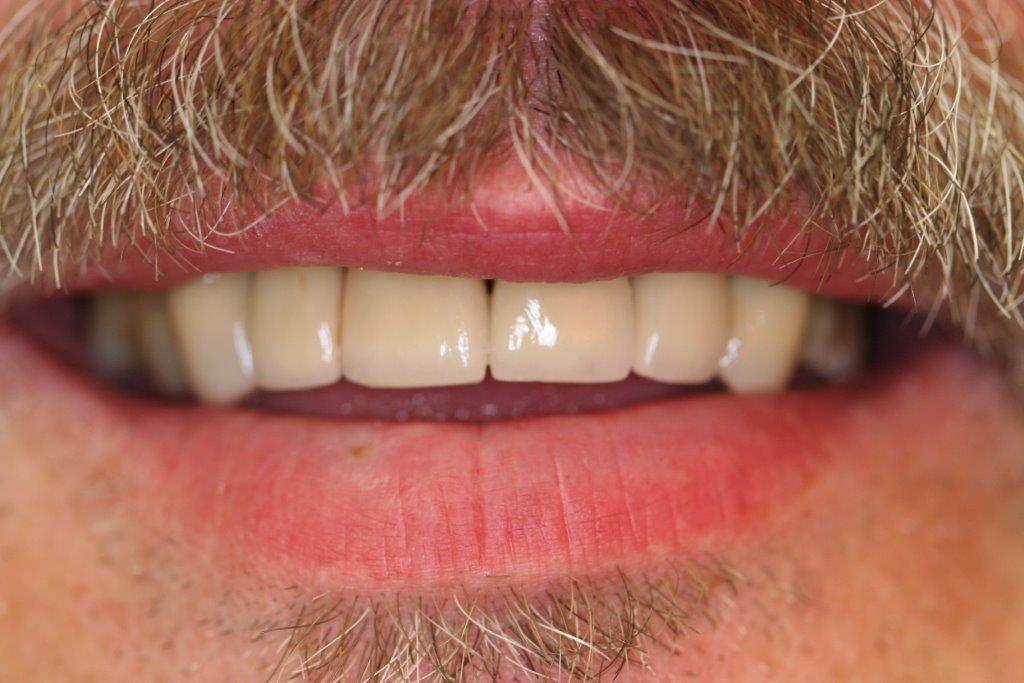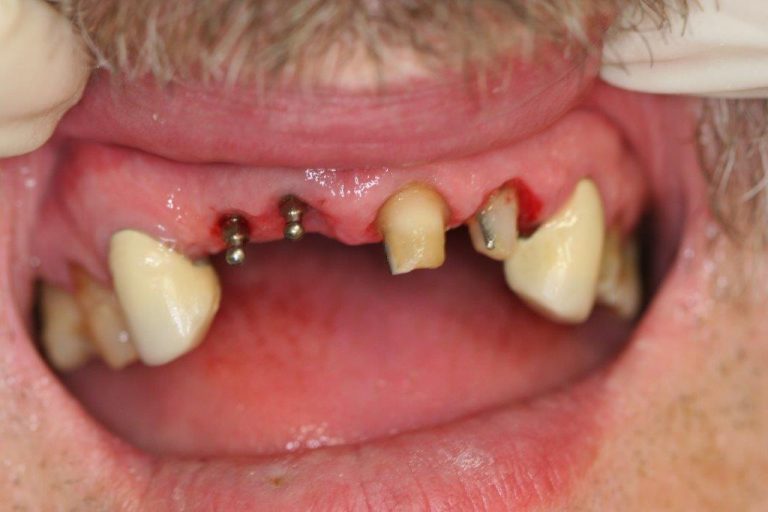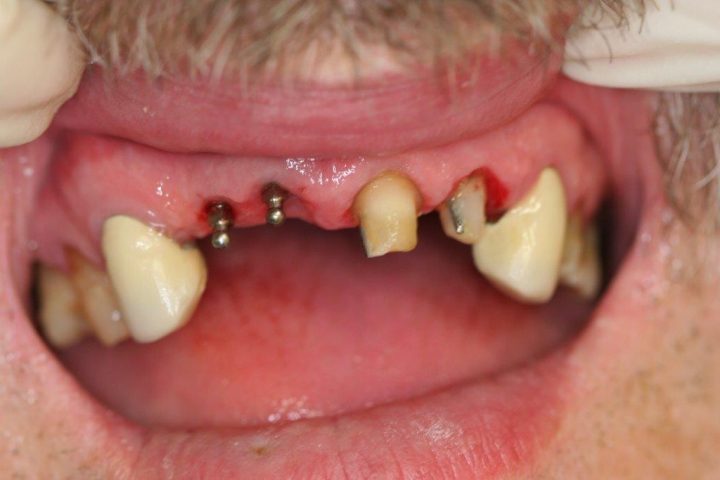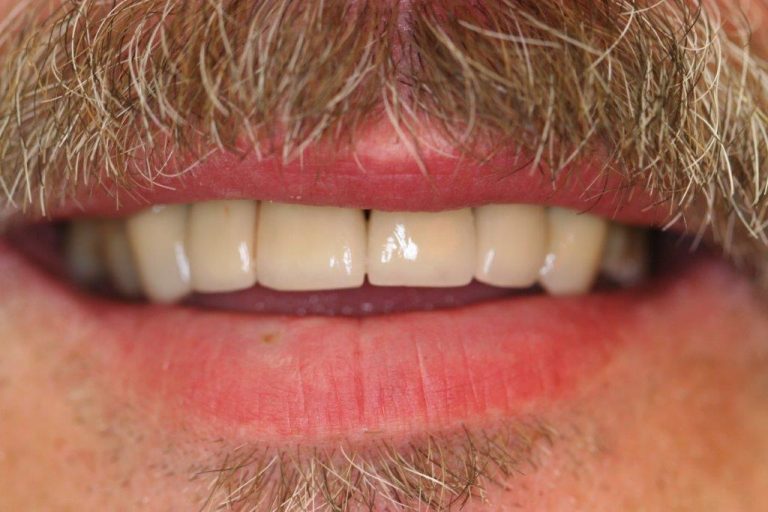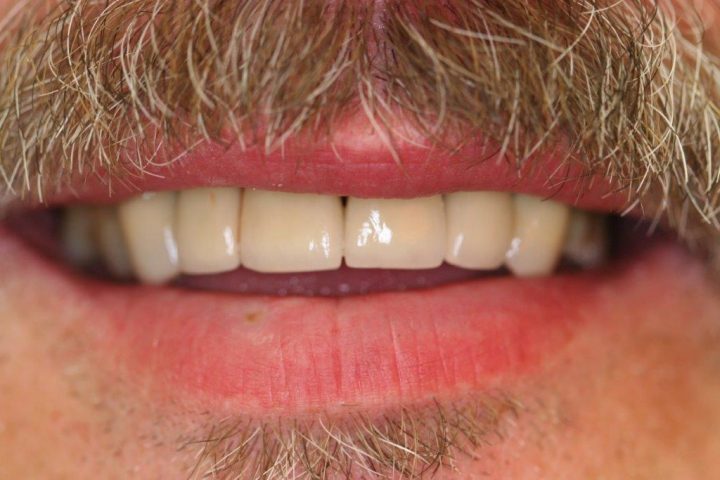 Problem
Because the loss of most of the front teeth on his top row of teeth (due to trauma impact and infection), this patient was very self-conscious about his smile.
He wanted to feel confident in smiling again, so he came to visit us.
Treatment
On the first visit, we affix mini dental implants, after we have prepared the gum tissue and surrounding teeth. We then sealed a bridge-like denture to the implants.
At the second visit, we placed porcelain crowns on the two remaining front teeth, to help them blend in with the mini dental implants. The second visit is usually two weeks later.
Treatment Time
2 visits
Arrange an appointment right now
Start the process of achieving a better smile today by arranging an appointment. Just call us or if out of hours use our simple request a callback from and we will call you back when we are open.

Call 9379 1893
"*" indicates required fields