Dental Braces Options in Melbourne
You know you or your child need braces to align teeth, feel more comfortable and get that beautiful smile. Your FirstBite dentist will explore these options with you and provide a recommendation for the best course of action. We have a range of options which include traditional metal braces, Invisalign and ClearCorrect. We can create a tailored payment plan to accommodate any concerns about the cost of braces.
Types of Dental Braces
Traditional Metal Braces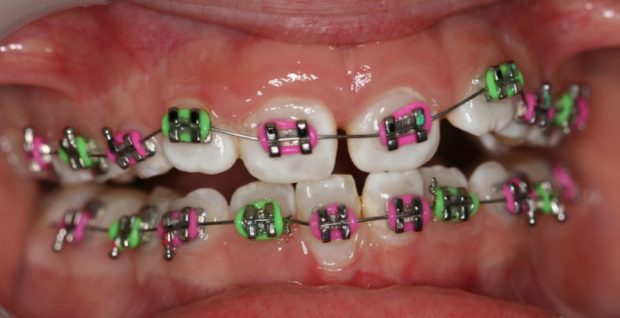 The most common dental braces are metal braces. Often called 'traditional metal braces' or sometimes 'original braces', they are effective in terms of patient benefits, affordability and strength. Traditional metal braces also have a strong history, with several generations of patients having benefited from their results over the years.
Metal braces consist of bands, wires and/or brackets. Bands are fixed around the teeth or tooth and used as anchors for the appliance, while brackets are most often bonded to the front of the tooth. Arch wires pass through the brackets and attach to the bands. When your dentist tightens the arch wire, it puts tension on the teeth, gradually moving them to their proper position. Our dentists usually adjust the braces monthly to bring about the desired results, which may be achieved within a few months to a few years.
During the treatment, we will:
show you how to develop an at-home care routine for the braces and for your teeth
advise you what to do if you or your child experience discomfort
inform you of the most appropriate food and drink options to keep your teeth and braces in top condition.
At the end of your treatment, our dental team will remove the braces then thoroughly clean and polish the teeth. We'll also fit and supply a retainer to stabilise the newly-aligned teeth.
Recent innovations and refinements in orthodontics mean today's braces are smaller, lighter and show far less metal than braces from the past. They come in bright colours for kids as well as the colourless styles preferred by many adults.
Ceramic braces
Made from high-quality ceramic material, ceramic braces blend with the natural tooth colour. Ceramic braces are often an attractive choice for patients because the braces are less visible than traditional metal braces.
What are ceramic braces? 
Ceramic braces are a set of tooth-coloured or transparent ceramic brackets affixed to each tooth using a robust orthodontic glue. A white wire connects each bracket to the next one, using tiny elastic bands called ligatures.
Are ceramic braces better than traditional metal braces? 
Ceramic braces and traditional metal braces both do an excellent job when it comes to moving and realigning teeth. However, we can report that the ceramic brackets may need replacement a little more frequently than their metal counterparts.
Are ceramic braces more expensive than traditional metal braces? 
Ceramic braces tend to be slightly more expensive than metal braces. Please speak with our friendly office team for more details about prices, and the payment plans we offer.
Invisalign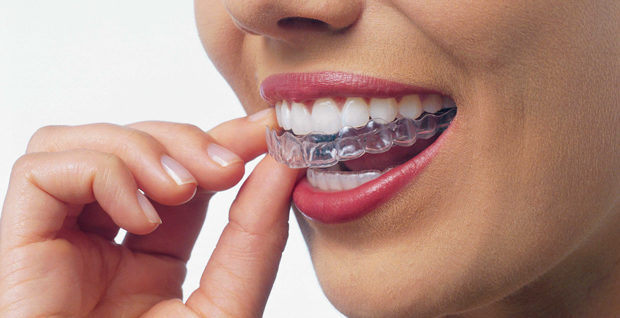 Invisalign is a system of removable invisible aligners which are changed every couple of weeks to gradually move your teeth into position. They are a highly popular and effective method to correct your smile if they are suitable for your needs.
Visit our Invisalign page for more information.
ClearCorrect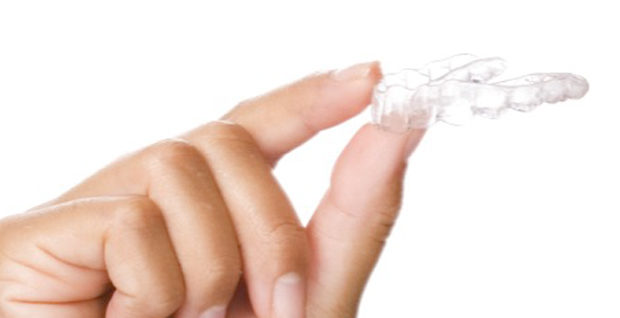 ClearCorrect is another invisible aligner option requiring the replacement of moulded aligners regularly to gradually bring your teeth into alignment.
Visit our ClearCorrect page for more information.
Questions & Considerations about Dental Braces
How do I know if I need braces for my teeth?
Not surprisingly, the patients who walk through the door and say they need braces are doing so because they want a straight smile. And if that's what will make them feel happier with themselves then that's a great choice.
From the other point of view, your dentist is looking at your teeth and jawline and assessing if they are aligned and whether or not fixing them could present more issues as you age. It's our responsibility to let you know which treatment will provide you with long-term benefits.
How often do I need to visit the dentist during orthodontic treatment?
During orthodontic treatment, we schedule your visits depending on what treatment you are receiving.  If you have fixed metal braces you will visit every 6–8 weeks, however if you have ClearCorrect or Invisalign you will be required to visit every 2–4 weeks. It's also important to maintain your 6 monthly dental hygiene visits.
How long does orthodontic treatment take?
Orthodontic treatment at our Essendon dental clinic can take anywhere from a few months up to 2–3 years. Complex cases often require a longer timeframe. During your initial consultation, we will be able to give you an estimate of the timeframe for your required treatment.
What is a retainer?
Retainers are worn once orthodontic treatment is completed. The gums and bone need time to adapt to the way the teeth are aligned. Retainers can be a combination of removable or fixed, and depends on each patient's individual dental requirements.
How much do braces cost?
At your initial consultation, we will discuss the range of options that are available and the costs associated with it.
Does FirstBite Dental have payment plans for braces?
Yes of course. We require an initial deposit, with the balance of the price paid monthly over the course of the treatment. Visit our page specifically concerning payment plans.