Mouthguards fitted professionally by a dentist are 82% more effective in preventing dental injuries, compared to chemist or supermarket bought mouthguards, which only prevent up to 40% of injuries.
6 Reasons Why A Custom Mouthguard Is Better:
Double and triple layering not only protect teeth, but help absorb impacts.
They will not rub and damage the gums and in general be painful to wear.
They do not inhibit speech.
Allow normal breathing and swallowing.
More comfortable so much more likely to be worn.
Consider them as insurance: for a basic initial outlay, you could save a fortune in dental bills.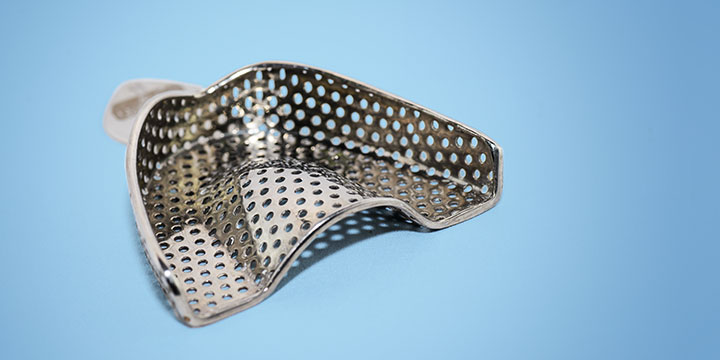 What's Different About A Custom Mouthguard?
Tons of research states that a well fitted mouthguard is the best. It does not move around which also makes it more likely to be worn. And it will not fall out. They are created based on a detailed mould taken of your mouth and teeth with the size and thickness adjusted exactly just to fit you. It's like a well fitted helmet, making them more comfortable to wear and easier to breath while playing sport. When there is an impact, a custom mouthguard protects the teeth and jaw by distributing the force of the blow and absorbing some of it. A snugly-fitting mouthguard that stays in place will also prevent any injury to soft tissue inside the mouth from a tooth going into a lip.
What's Wrong With Using An Off The Shelf Mouthguard?
Off the shelf mouthguards come in a pre-existing size and shape. They are usually made of stiff plastic and can often be quite bulky and not comfortable for the person to wear for a long period of time. To create the impression of your teeth they depend on a method of heating the plastic with boiling water, then placing it in your mouth and biting. Creating an impression is a process that takes years of training for a dentist to do properly, and simply heating plastic and biting down can result in a guard that is ill-fitting, offering less protection and making it harder to breath. These mouthguards are also usually made of cheaper material, so are not always as durable and less able to withstand impact during sport.
Your Protection Is Worth Having Your Mouthguard Done Properly
Many sporting clubs are getting cheap mouthguards done by travelling technicians, but these are only single layered. For real protection you need to invest in a double or triple layered guard. There are also places offering custom mouthguards produced using do-it-yourself impressions. No true sports person would wear these. A dentist, hygienist or therapist trains for hours and days and years on taking a good impression. In fact we find that anybody who has come from University needs our personal coaching on how to take a good impression. This could take years until they perfect it. Our laboratory is also looking out to ensure good quality impressions. If the impression is poor they will not do the work. There are times when the impression is satisfactory and the laboratory can make guesses. But each guess means a poorer fit.
At FirstBite we are always continuing our education and updating and improving our skills and techniques in order to take the best possible impressions. It is the corner stone of good work. It is considered a fundamental skill and prerequisite of our employees here at Firstbite.