Caring for your dental health is crucial for your overall physical and emotional well-being. However, some dental procedures can be expensive, and many people may struggle to access the necessary care. Dental insurance can be an option to help cover the costs of dental procedures, but is it really a worthwhile investment?
In the past 15 years, average dental insurance premium increases have been higher than the increase in general dental fees.
Faced with an increasing cost of living, we must ask,
"Is it worth having private dental insurance in Australia?"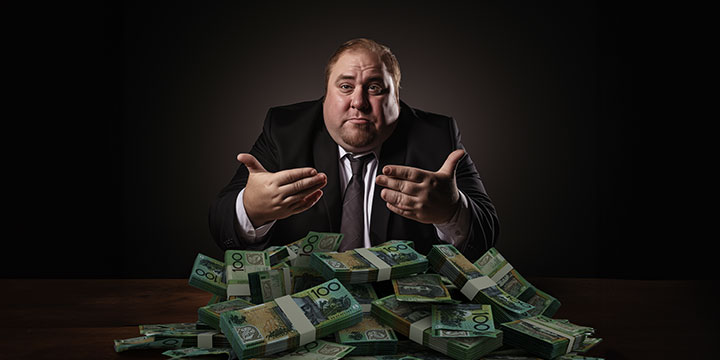 What is dental insurance in Australia?
Private dental insurance in Australia, like most insurances, is a safety net for when you need it, in the expectation of avoiding large out of pocket expenses when things go wrong.
Yet, whereas you might pay a $500 excess to get your completely smashed car restored, your dental insurance seems to work in reverse and will largely be capped at a fixed dollar or percentage value amount, and you are expected to pay the difference.
Say for example you need a dental implant, but the health fund you are with has an annual cap of $400 on dental implants. Your health fund pays $400 to your dentist. Out of pocket expenses for you could be several thousand dollars depending on the work you have had done.
Plus, some insurers offer annual limits, but cap the amount per visit that can be claimed. So you have a $300 general dental limit, but it's limited to $55 per plaque removal and $25 per x-ray, meaning that you need to visit 4-6 times to get your full entitlement. But you are limited to 2 cleans per year, so you will never get your entitlement unless you need additional work done.
The dental insurance plans are relying on patients to incur regular out of pocket expenses to reap the full benefit of their entitlements.
What might be covered by Australian dental insurance?
Dental health insurance coverage in Australia can vary depending on the specific type of policy and insurance provider. Generally, dental health insurance policies in Australia cover a range of services, including preventative care, restorative procedures, and orthodontic treatments.
Preventative care usually includes regular check-ups, cleanings, and x-rays to maintain good dental health and identify potential issues early on. Restorative procedures, such as fillings, root canals, and extractions, aim to repair or replace damaged or decayed teeth. Orthodontic treatments, such as braces or aligners, are intended to correct misaligned teeth and improve the appearance of your smile.
Some health insurance policies in Australia may also cover more advanced treatments, such as crowns, bridges, and dental implants. However, these treatments may require a waiting period before coverage begins, and the amount of coverage provided may be limited.
As with regular health insurance, your dental extras will have an annual limit. For example, a policy may cover up to $1,000 per year for restorative procedures and up to $2,500 per year for orthodontic treatments.
What are no-gap and preferred dentists?
Some insurance plans offer no-gap dentistry when you visit their own practice or a 'preferred' supplier. FirstBite Dental doesn't participate in any of these arrangements, as we are constantly investing in the latest technology for our patients, and keep all staff abreast of advancements with regular training and further education. These options would not be possible by agreeing to 'no gap' dentistry.
Your Insurance provider should allow you to see the dentist that you want to see. A senate enquiry into health insurance in late 2017 was applauded by the ADA for recognising that,
"The Private Health Insurance Act be amended to prohibit private health funds from paying lower rebates to policyholders whose preferred healthcare provider is not in a contract arrangement with their health fund."
The car repair industry has already outlawed this practice and we support that it should be applied to the dental industry as well. A patient should see whoever they wish to see and not be penalised for it.
You can read more about in the Australian Competition & Consumer Commission (ACCC) Report to the Australian Senate on anti-competitive and other practices by health insurers and providers in relation to private health insurance published in 2017.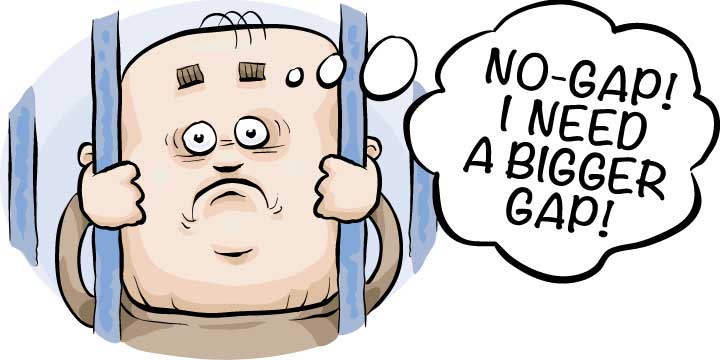 How to assess your dental health insurance?
When considering dental health insurance in Australia, it's important to assess your specific dental health needs. This includes any pre-existing conditions or future treatments you may require, as well as your age, oral health history, and family history of dental problems. By doing so, you can determine the appropriate level of coverage and the types of services that you are most likely to need.
Before you jump in and cancel your private cover, do a bit of homework:
Identify how much of your cover is for extras. This is not straightforward as insurance providers bundle up their cover in different ways.
Review your claims for the past 12 months.
Are you claiming back more than the cost of your cover?
How much of this is dental related?
You can ask your insurance provider this question. "How much did I pay in premiums and how much did I get back from insurance?".
Assess your dental needs for the years ahead. Do you think that you will be claiming more based on your knowledge of your dental health?
Shop around. It takes time and it is confusing, but it can make a difference to your hip pocket.
Pick an insurance provider that doesn't penalise you for wanting to see your own dentist.
Australia's leading dental body, the Australian Dental Association (ADA) agrees that health funds are not meeting the needs of many Australian families, and are ripping off their patients. The ADA recommends that you put your money in the bank and save it for when you need it rather than paying health funds.
So is dental insurance worth it?
When deciding whether Australian dental insurance is worth the investment, consider the realities. While dental insurance can provide peace of mind and potentially significant cost savings, some may have better options.
Dental insurance can be a valuable investment for those with a history of dental problems or at risk for certain dental conditions. It can provide coverage for preventative care, restorative procedures, and orthodontic treatments, helping to reduce out-of-pocket costs and make dental care more accessible.
However, for those with relatively good dental health who do not require frequent dental treatments, the cost of a dental insurance policy may outweigh the potential savings. Additionally, some policies may have limitations or exclusions that make them less valuable for specific individuals.
When considering dental insurance, be sure to compare policies, consider the cost of the policy, and review any limitations or exclusions to determine whether it is worth the investment for you and your family.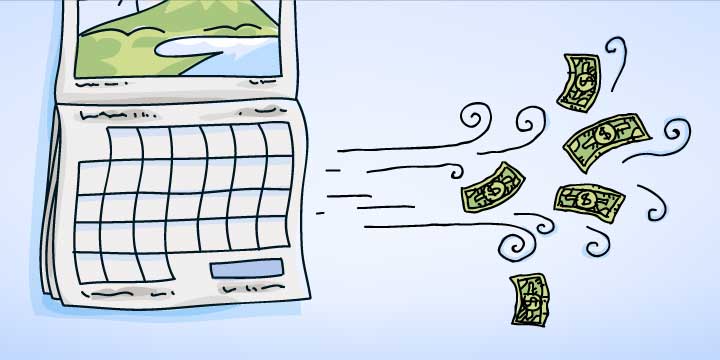 Make sure you redeem your dental health extras every year
Every year Australian health insurers make a fortune off customers not redeeming their extras. It's a natural inclination to think that by not using something that you are somehow putting it away for a rainy day. But extras and dental health insurance doesn't work that way. Each year it resets. In most cases at the new year but also for many at the the start of the financial year.
So for many people they just end up giving the insurance firms money with nothing in return. It's a sad truth. But it is a truth that has been manipulated by their system that stipulates that you need to spend more money to get the money you gave them back.
Dental Payment Plans could be an alternative to dental insurance
And for many dental insurance it is simply a default way of saving, similar to credit cards. The fantasy world of saving for a rainy day is just not a reality. But if you are one of these people perhaps it is more economic to look at dental payment plans. Instead of investing in a system which is designed to take your money subversively. Look at simple ways to pay off your health care over time as you need it.
The best dental insurance is a life long dental plan
"From your first to your last, every bite should be perfect." This has been our mantra for over two decades. Our manifesto to our patients is that we want you to keep your teeth for a lifetime. And that we are here to make that a reality!
We tell our clients that a visit to the dentist every 6 months for a hygiene and health check is better insurance for their hip pocket. You will more than likely avoid any significant work in future, plus guarantee the health of your teeth and gums.
To help you decide if private dental insurance is right for you, talk to us or take a look at these related articles: