Many of us have had extra time on our hands in the past six months, with plenty of opportunities of what we want to do when the COVID lockdown is over. 
If you have been busy on social or in virtual house parties, and conscious of your smile, then talk to us about what you can do about it. 
Dentistry has advanced so far in the past few years that patients can walk in with a gappy smile, or crooked teeth, and walk out the same day with a great looking set of veneers on their teeth, and feel great about smiling.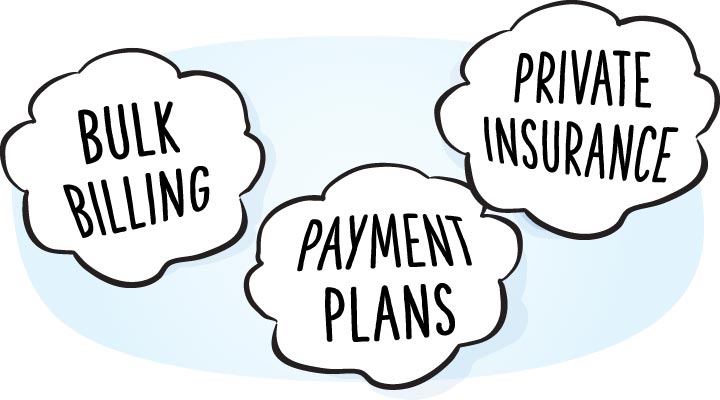 You might need longer-term treatment for your teeth, but whatever treatment you need, we have a range of payment options available to help you achieve your best smile. 
These include: 
Child Dental Benefits Schedule: $1000 towards the cost of your child's dental over a two-years if you quality for eligible Centrelink payments. Call us to find out if your child is eligible. The services covered include: 
check-ups

X-rays

cleaning

fissure sealing

fillings

root canals

extractions
There are no out of pocket expenses for you on the above items as your dentist will make a bulk billing claim through Medicare. 
Private Health Insurance: If your Extras cover includes dental, book an appointment before the 31st December to make the most of your cover. 
Many insurance policies run the duration of a calendar year, so if you have not claimed your limits by 31st December, you will miss out for the year.
Orthodontic Payment Plans:  We can extend your payment plan over the length of your treatment. Our payment plans include a one-off commencement fee followed with a monthly payment plan. Most orthodontic treatment can take anywhere from 18-30 months, providing you with a manageable payment each month to achieve straighter teeth. 
Denticare Payment Plans: DentiCare payment plans provide an interest-free payment plan that allows you to spread the cost of treatment for up to 12 months. The plans cover a wide range of dental treatments, including teeth whitening, implants, crowns and veneers. 
Talk to our receptionists to find out more on all of the dental payment options above.